Services/Fees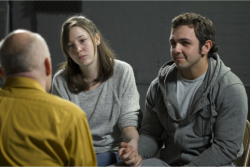 Ask for help! Call Oceanside Counseling and Therapy at 1-877-59-THERAPY. We offer comprehensive therapy services at affordable fees.
Services
Individual Counseling
Couples Counseling
Premarital Counseling
Family Counseling
Short-term Counseling
Psychotherapy
Group Therapy
Alcohol and Other Addictions Services
Community-based Counseling/Therapy
(Contact us for specific community-based services available)
Critical Incident Stress Debriefing (CISD)
Fees
Our fees are based on a 45 to 50-minute session. The exact rates are determined by several factors such as group rates, insurance reimburse rates, or individual rate. Please contact us for a confidential quote.