Affiliate Access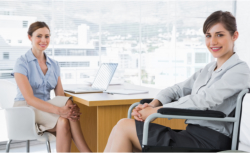 To be considered for participation in our national provider network, the following requirements apply:
Minimum of a Master's degree in a behavioral/mental health discipline
Minimum of three years' post-graduate experience
Current state license/certification at the highest level for independent practice
Current DEA registration if you are an MD applying
Current malpractice insurance minimum $1million/$3 million
Submit your current resume
Submit a completed Oceanside Counseling & Therapy Affiliate Application
Submit Affiliate & Business Associate Agreements
Submit a W9 Tax ID form
Accepting an Affiliate Referral
Once you have been accepted onto Oceanside Affiliate panel, you may begin to receive referrals. Complete the paperwork as directed below:
The Client Data Form is a 2-page assessment that should be completed after the first or second authorized sessions. Please make copies of this form for follow-up session.
The Statement of Understanding, the Release of Information, and the Privacy Notice must be reviewed and signed by the client at the first session.
At the conclusion of the authorized sessions, submit your bill within 60 days of the final session. Bills must be submitted according to Oceanside's procedures.
Mail all billing statement with Statement of Understanding to Oceanside billing address provided.